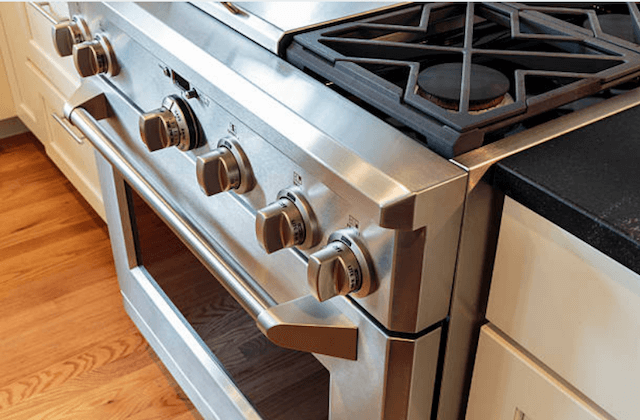 WE CAN HELP! CALL NOW:
(281) 729-4646
You need a stove or an oven to prepare your favorite meal. However, if your stove breaks down you won't be able to do so and for that reason, you will have to seek repair services. Gold Appliance Repair will repair your cooking appliances within the shortest time possible.
We fix all stoves, oven and range related issues. We fix all brands and models of these appliances, thus, you should be less worried about the brand you are having. We have all the necessary tools that we use to fix cooking appliances including new models. We also offer a 1- year warranty for all appliance repair appointments for labor and parts.
OVEN & STOVE ISSUES
WON'T IGNITE/TURN ON
If you own an electric cooking stove, always make sure that it is plugged in and all the circuit breakers are on. You also need to check the pilot light on the gas models. This will enable you to determine whether your cooking appliance is having another problem. If you find out that all the connections are perfect then the problem could be with the oven burner, igniter or bake, surface element and broil element.
TIMER/PROGRAM ISSUES
The control board on a stove breaks down if the timer or program settings are not working. This is an issue that requires a replacement of the control board. We repair brands such as Sears, GE, Kenmore, LG among other brands of stoves and ranges. We also offer a warranty for all the parts that we repair.
BURNER/OVENWON'T HEAT
Heat plays a huge role in heating of the oven/ burner. However, if the burner fails to heat it means there must be a problem with the bake element or a malfunctioning oven sensor. If the burner fails to turn on or heat, it means that there is a broken element or the burner switch or terminal block is not working. These are the kind of issues we can replace in no time.
OVEN IS TOO HOT
Well an oven needs to bed hot to perform its function. Nonetheless, an oven that is too hot is can get out of hands and this can be so risky. A broken thermostat or sensor may cause an oven to be too hot. Always handle ovens with a lot of care especially when you are trying to troubleshoot a problem.
IGNITER WON'T LIGHT
Glowing can occur on a stove but the stove may fail to light. This is brought about by the safety valve, electronic control, surface igniter or temperature sensor is broken. With these parts, we will determine whether we will replace them or repair them.
DOOR WON'T OPEN
For oven doors that have doors that are not opening, we examine the door latch, thermostat and seal in order to know why the door is not opening. Afterward we will determine whether the door can be repaired or it will have to be replaced with a new one. The new oven models that are self-cleaning tend to have lots of problems.
ADDITIONAL SERVICE INFORMATION:
www.appliancerepairpearlandtx.com