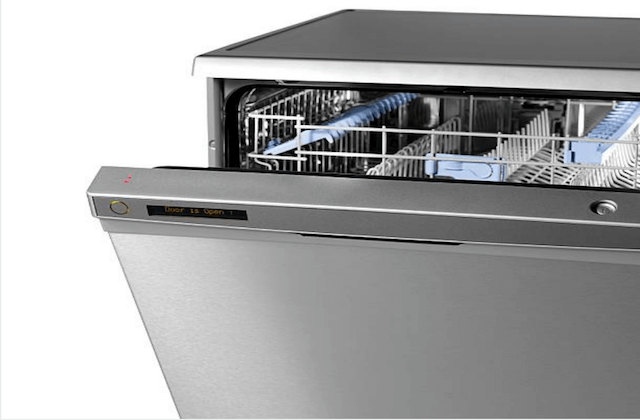 WE CAN HELP! CALL NOW:
(281) 729-4646
Not everybody loves washing dishes by their hands and for this reason; you will find out that the majority have dishwashers in their homes. However, a dishwasher can make things hard for you when they break down as it means you will have to waste a lot of time and energy cleaning the dishes.
Nevertheless, the residents of Pearland are able to call Appliance repair professionals for their same-day repair service for dishwashers. Appliance professionals repair all common dishwasher-related problems during the first trips. In order to achieve this, technicians load their vans with all the required parts on the first trip.
DISHWASHER PROBLEMS
CONSTANT/ LOUD NOISES
Appliance professionals have all the expertise in troubleshooting and fixing dishwasher-related issues that make a dishwasher produce loud noises. However, some of the issues that contribute to the production of loud noises by dishwashers are broken washer arm bearing or motor bushing or pump housing.
LEAKING WATER
Water leaks in a dishwasher are mainly come up as a result of two casualties. One, if doors latch or closure is broken; it needs to be replaced with a new one. The other casualty is a failed water inlet valve. This can be fixed as soon as the technicians come to your home to repair services. The brands of this particular part that they have include Kenmore, GE, Whirlpool and other common dishwasher brands.
WON'T TURN ON
Thermal fuses, motor relays, door latch switches or electronic controls that have issues are known to prevent a dryer from turning on. This is after you have confirmed that your dryer is plugged in and all the circuit breakers are on.
WON'T CLEAN DISHES
Broken water tubes, housing gasket, filter or spray arm often disrupt dishwashers' proper functioning. Luckily, the technicians have all these parts at Pearland Appliance Repair and therefore they will repair them or replace them with new ones if necessary.
WON'T DRAIN/FILL
For a dishwasher to clean dishes, it needs to fill with water, however, if it fails to fill with water it means that either its door switch or water inlet valve or float switch is broken. On the other hand, if the dishwasher does not drain water, it means that the drain pump motor or drain hose is broken.
WON'T DRY DISHES
A dishwasher's role is to wash and dry dishes. It may fail to dry dishes in the event where it has a broken heating element, a rinse aid dispenser or thermostat. Expert technicians do sort out all these issues by repairing the broken parts or replacing them with new ones.
WON'T DISPENSE DETERGENT
For a cleaning session to be successful, a dishwasher needs to spread soap or detergent throughout the machine. However, if it does not do so, it means there is a part that is faulty. Either the timer, the bi-metal release or the wax motor is broken. This is an issue that can be taken care of by expert technicians within a short period of time and your dryer will be dispensing detergent again.
Gold Pearland Appliance Repair is a service that helps homeowners connect with local service contractors. All contractors are independent and Gold Pearland Appliance Repair does not warrant or guarantee any work performed. It is the responsibility of the homeowner to verify that the contractor they hire has the necessary license and insurance required for the work being performed. Local repairs performed by Mr. Appliance Katy.